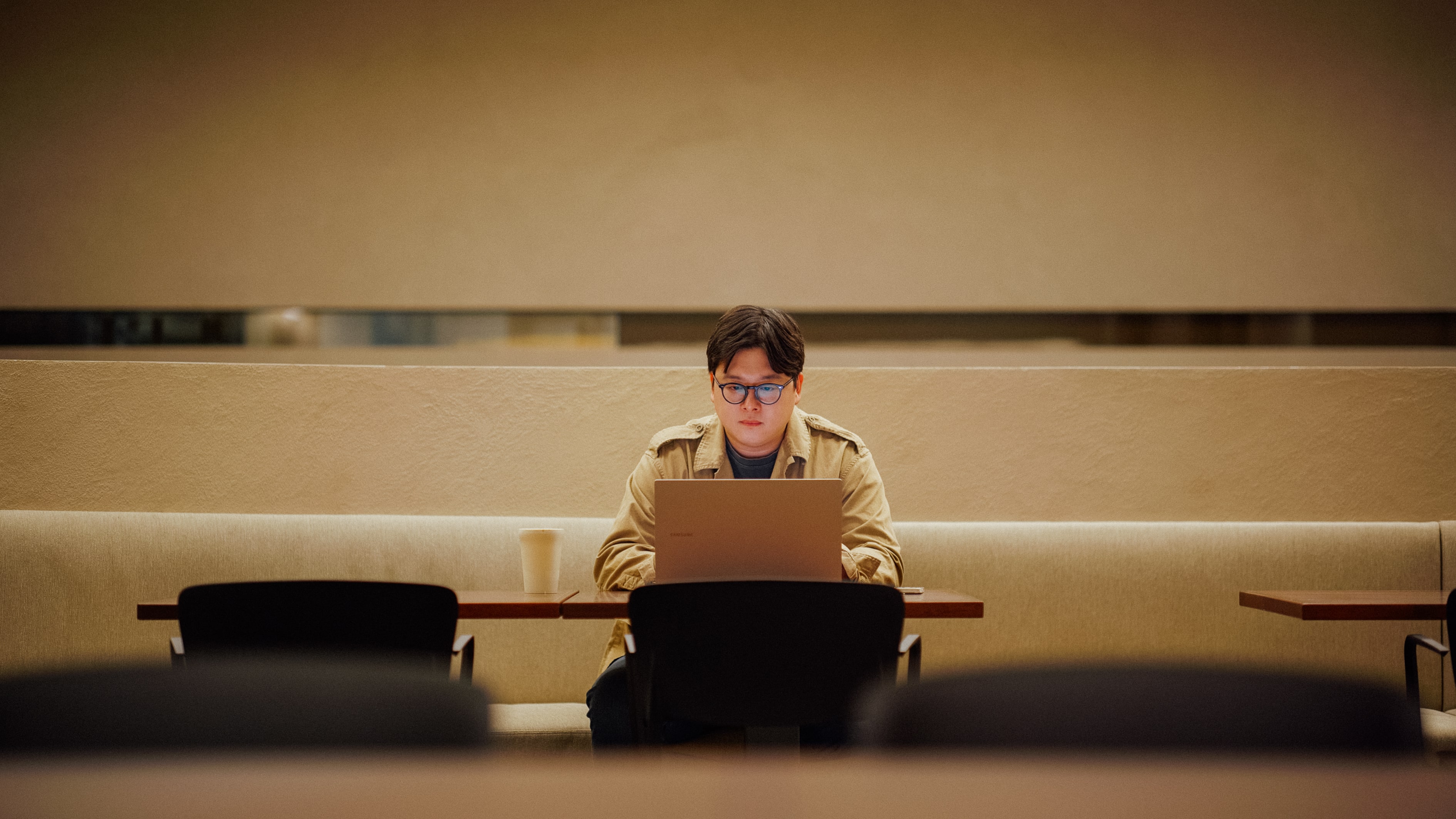 Tell us about the work.
Since joining NAVER as a newcomer in 2014, I have been working as a marketer for the past nine years. I have been in charge of the NAVER TV ad campaigns for a long time, after working for LINE and NAVER Pay marketing.
Discussion these days mainly revolve around making the brand image of NAVER Shopping service number one in Korea. With the recent increase in the number of shopping platforms, competition in this market has become increasingly intense. Our goal is to position NAVER Shopping as the most cherished service among the various shopping platforms available. We are implementing marketing strategies that solidify the brand image in alignment with this. Also, I'm responsible for membership marketing, with the goal of boosting the number of NAVER Plus Membership subscribers.
What do you think is a marketer's job?
Marketers are working hard to create an exceptional service alongside service planners, developers, and designers. In my opinion, a marketer's primary focus is to establish a "strong brand preference" amidst various tasks and processes involved in delivering a quality service. The role of marketers in winning the hearts of users is to identify and deliver an attractive point that practically supports and brings actual value to users.
What was the charm that you focused on delivering through NAVER Shopping marketing?
The most attractive part of NAVER Shopping service would be "NAVER Pay Point," which in fact garnered significant enthusiasm from users. And we also prioritized it in our marketing efforts. Given the challenging economic situation with rising prices, we thought long and hard about how to appeal to users. And the answer lied in the reward points that we earn every time we shop. We tried to emphasize the "reward points" that can actually be useful, rather than "the lowest price" that is not always guaranteed. As a result, we came up with the main advertising copy, "NAVER Shopping got your back, don't worry about rising prices." Our intention was to highlight such an aspect of our service that can give a sense of support for users and win their hearts.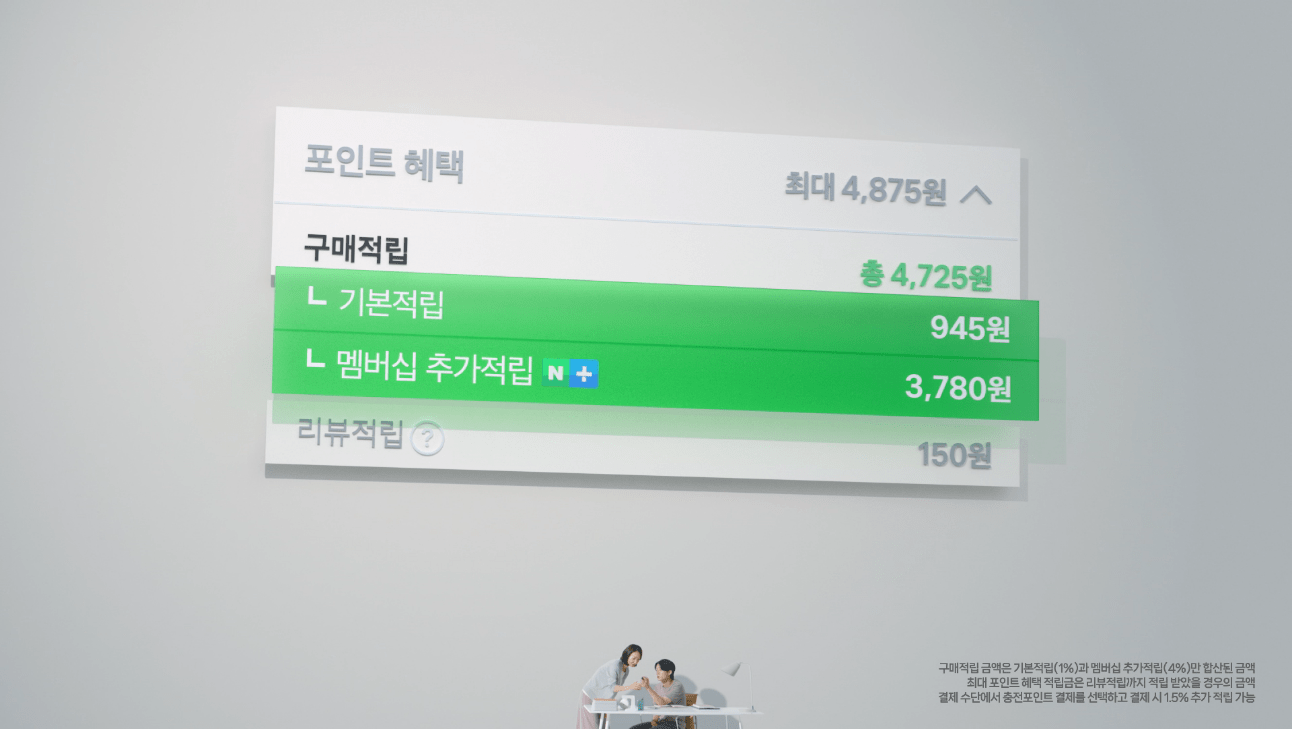 Could you elaborate more on the process of making the most recent NAVER Shopping ad?
The main project was shopping marketing focusing on reward points, and we created six to seven video ads this year alone. In fact, we naturally set our target as people in their 20s to 30s because we thought we had to create very trendy content that showcases young, fresh, and fashionable items when it comes to "shopping." So, we created the first video to depict the shopping of young people these days, taking fun features into consideration to grab users' attention. We changed the arrangement of the percent sign (%) to resemble a Korean word "응," which means "yes," and placed it around the neck of the person in the ad. However, as we launched the ad, portraying shopping solely in a trendy manner was just too commonplace, not resonating with users. So, we changed our direction and started to put our thinking cap on again.
The conclusion we reached was to create a kinder video that introduces the appealing aspects of the service step by step, which we call a tutorial form. The process of earning reward points and the most effective ways to utilize them are broken down into easy-to-follow steps. We featured sons and daughters teaching their parents in detail how to use the reward points. Although we were worried that this approach might be seen as cliché or dull, we tried to offset it with a simpler, less-clustered, and more sophisticated visual style. And the response was beyond what we expected. Not only young people but also middle-aged users found themselves relatable with the ad.
Did you actually feel the users' reaction?
I've been working at NAVER for nine years, but I have never heard my parents talking about the services that I was in charge of. They do not do online shopping and are not very interested in it. However, following a series of promotional campaigns for NAVER Pay, they asked about the service for the first time, saying, "Is it really good to use NAVER Pay points?" I was amazed and very proud at that moment.
I actually feel the feedback of users when reading the comments on our video ads. These days, only eye-catching videos tend to elicit reactions. Nevertheless, I see tens of thousands of comments on the reward point ad that we made, and they are not just meaningless comments but voluntary reviews shared by users based on their experiences with the points. The best comment that I saw was "NAVER has finally made a perfect ad using the reward points." I felt great because it assured us that we were hitting the right spot.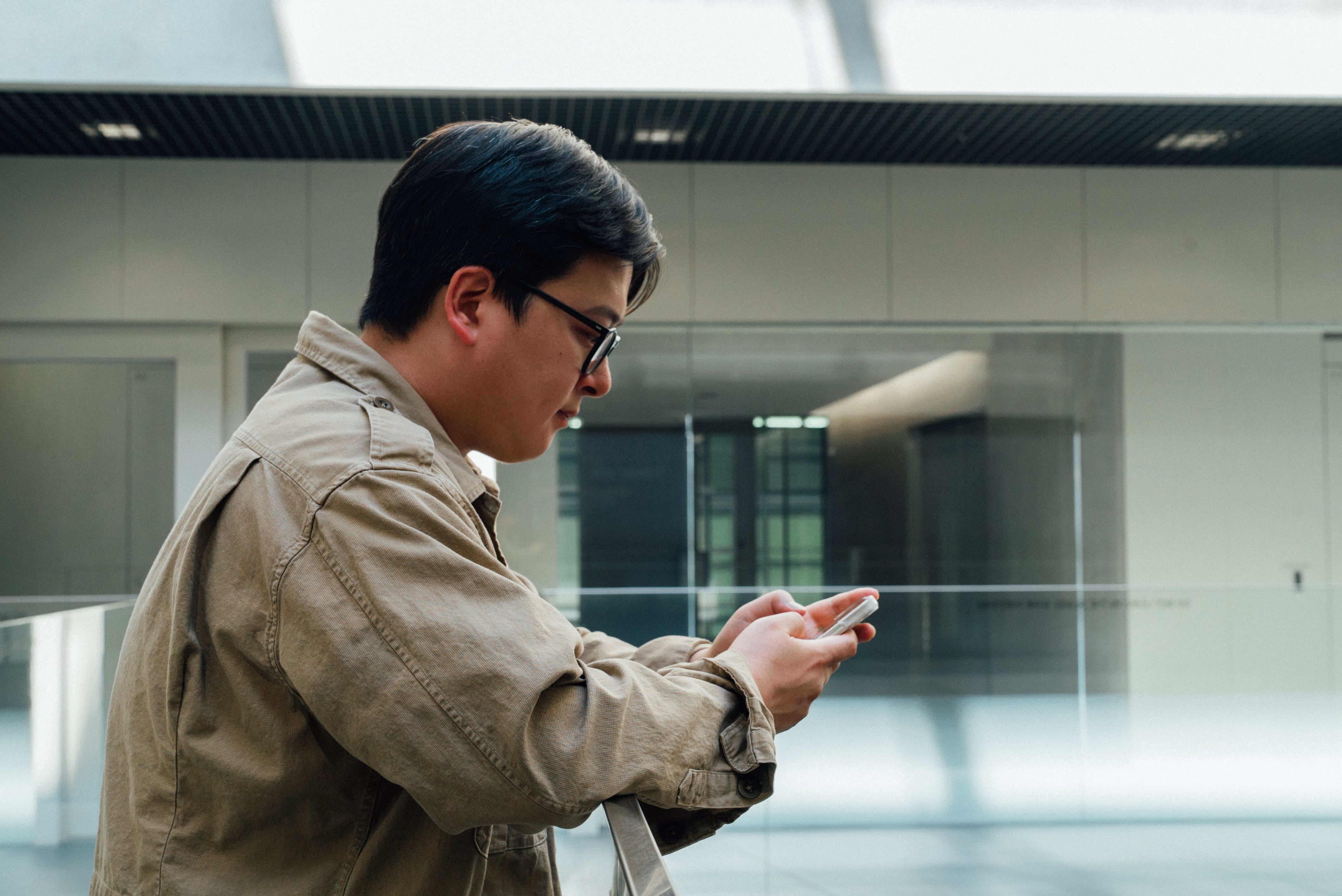 You were also in charge of the Papago ad campaign that raised nationwide awareness of the service.
The Papago campaign is the most memorable project and was an opportunity for me to grow tremendously. During that time, translation services of other companies were gaining popularity, while Papago, a relatively smaller service, was just launched. This created a perception among people that the translation quality of other translation services will be better than that of Papago. In response, we dedicated our efforts to change the tide.
We first thought about using entertaining features, such as showing the translation results of buzzwords or newly-coined terms. However, we realized that this is something that any other translation service can do and such marketing creatives were already common in the market. We took a long, hard look at the unique concept and essence of the Papago service, and came to the conclusion that we should focus on the fact that Papago is a service with outstanding performance especially in Korean translation and deep understanding of Korean contexts. This is how we created the main copy for the TV ad campaign, "We develop a translation technology that understands the context." The marketing creative that we used for the video ad was to take Papago's original UI to the TV screen, type in a text on an empty screen, and show real-time translation according to the context as the letters are typed in. We removed all other effects and unnecessary ad copies to focus the viewers' eyes on the typing scene. This scene well portrays the service's AI technology 'capable of understanding the context,' or in other words, its "AI-ness." The typing scene was itself the message that we aimed to deliver.
You mentioned that you grew tremendously through the Papago project. What was the biggest lesson that you learned?
When we started advertising the service, the number of accumulated downloads was 1 million, but after the campaign, this number reached 10 million by the end of that year. We also received a lot of positive feedback, such as "The service is great," "NAVER launched such a good service." That was when I gained much confidence that focusing on the essence of a service can lead to a good direction. Since then, I have strived to do my best in presenting the essence of our service per se. Of course, not by myself, but with many colleagues.
Is there something that you put extra effort into when working?
The process of creating a campaign is not always rosy. It is a repetition of reporting and revising every day. In other words, I have to go through a continuous process of pruning and narrowing down the future direction, but in doing so, I get to dig deeper into the service. Ideas do not suddenly pop up in my mind. I try out and study each and every function of the service, and meet a lot of users. In fact, users are not far away. Since NAVER is a service used by all Koreans, our users are very close to us. I personally think this is a huge advantage. I ask my friends and families a lot of questions, such as "When do you use the shopping service?", "What steps do you go through when shopping?"
There were many cases in the past where we did not have the chance to deep-dive into each service, not only because our team does not make the services ourselves, but also because we have to do marketing for different services on a quarterly or annual basis, or every six months. However, now we study very hard about each service, believing that the marketer is also responsible for the service and must know more about it than anyone else.
"What we do as marketers is to deliver NAVER's image to the public, as well as the messages that NAVER wants to convey. I often feel a strong sense of responsibility, wondering whether I am qualified for such an important role."
What is the drive that keeps you going?
When something that we have been working hard on is unveiled to the public, we can check users' reactions in a visible, noticeable way. This is why I think working as a marketer for NAVER is a great opportunity. Since NAVER is a service with huge influence, I receive immediate feedback about the work I have created. This itself makes me forget the difficulties I faced in preparing the service and serves as a motivation to take the next step.
Not to mention the pressure that comes along. If our efforts turn out to be a failure, we have to bear all the negative reactions. Nevertheless, I feel blessed by the sheer fact that I get to actually feel users' feedback, and that itself is a great motivation for me when I receive or challenge myself to start a new task.
What does it mean to be good at your job?
I would say high achievers are those who are good at reflecting feedback. This doesn't mean simply taking the feedback as it is. The type of people I have great respect for are those who look into all different aspects of the feedback they receive to provide outstanding results. They must have their own reasons for mulling over a problem, and some feedback might be hard for them to agree with. However, they eventually manage to develop their idea, blending all the opinions of colleagues and decision-makers at a higher level, the company's direction, and even their own creatives. What I always find most difficult is the process of converging different opinions to a single point while maintaining my own style. This is why I admire those who pull this off, especially if what they are doing has no definite answer.
What is your next goal?
Every year, we are assigned to major projects, or we volunteer and take them on. I want to become a trustworthy person so that people can say, "Let's give this project to Soon-tae. I'm sure he will make something out of it." My next goal is to become a reliable person at work, so that others can always count on me for the next project.