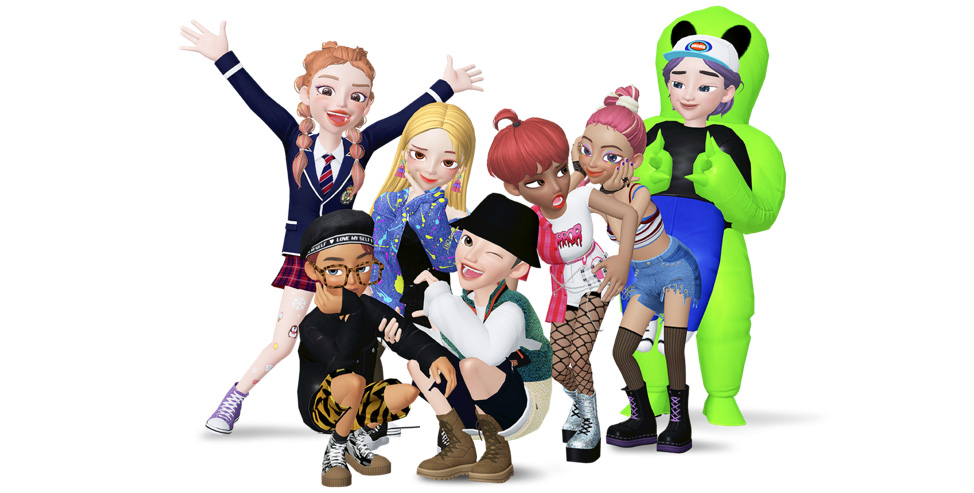 The term "metaverse" has been garnering much attention these days.
Chae Eun-seok | They say the metaverse is the next evolution of the Internet. Many big names in tech will surely be launching services based on the metaverse now. We are trying very hard to find ways for ZEPETO to stay on as a competitive player in this field.
What sets ZEPETO apart from other services based on the metaverse?
Chae Eun-seok | One of our biggest strengths is that we offer attractive characters. Avatars that look really good. Avatars were actually our starting point. When users can customize their own avatars, their attitude completely changes. They begin to think of their avatars as another version of themselves, their other persona, or someone they have to take care of.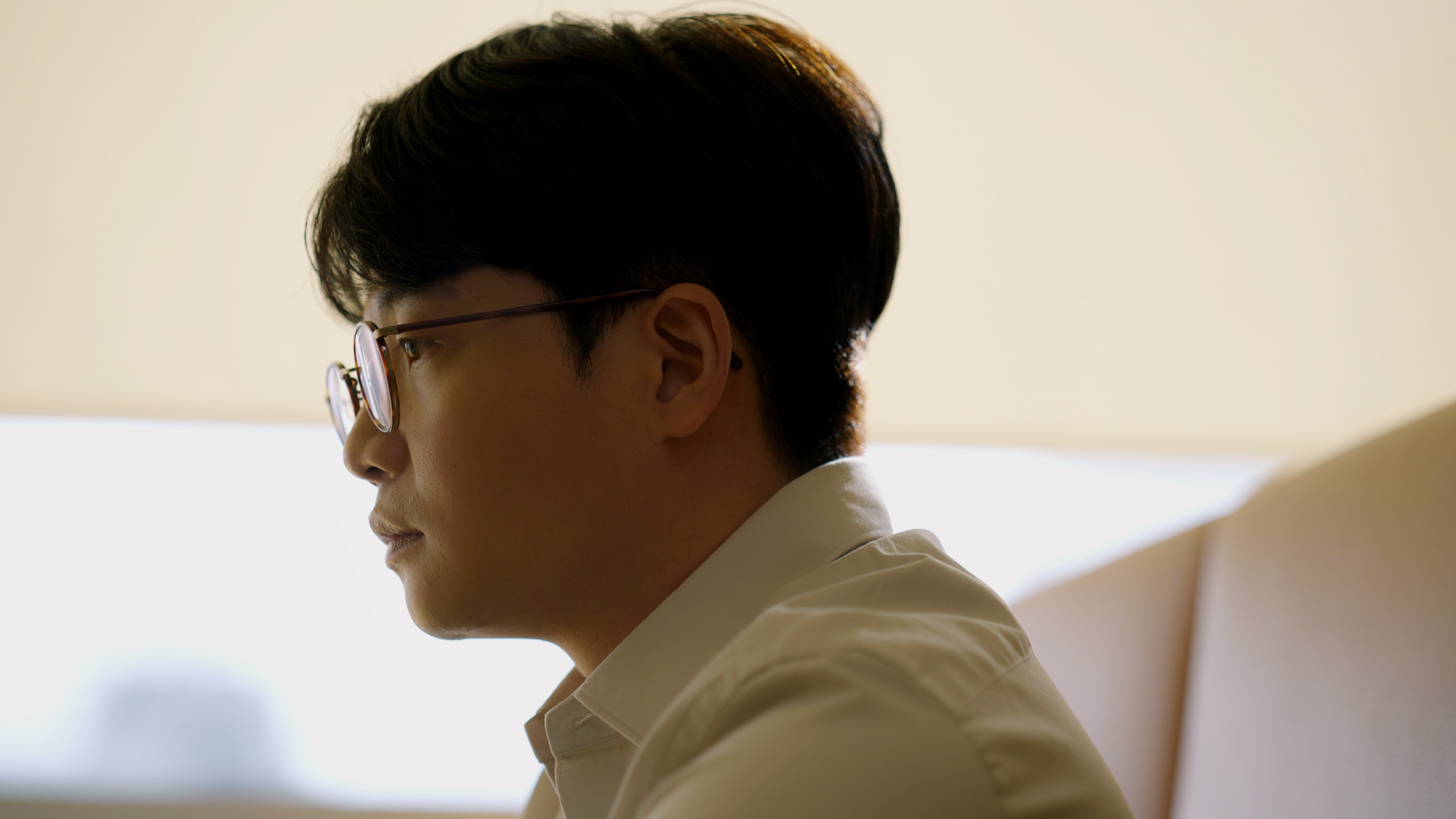 NAVER Z Contents Team Chae Eun-seok
We think our competitive edge lies in content that our users can truly enjoy. We're putting our focus on helping users to fully enjoy such content. More precisely, what we're doing is helping users build their own "universe" and enjoy themselves. To this end, we know that avatars are important indeed, but space and music also matter. Building a community is crucial as well. In other words, providing a holistic experience and the right tools is important. We're paying so much attention to enabling users to build and enjoy their own universe without feeling like there is anything missing.
ZEPETO is showing rapid growth right now. What was the most important moment in its growth curve?
Chae Eun-seok | Around the globe there are lots of fans of Korean content, especially K-pop. In fact, ZEPETO's growth was driven in part by our collaboration with BLACKPINK. We also collaborated with other global brands using their IP such as Gucci, ONE PIECE and Disney to promote our service worldwide. Localized content, such as hijab during the month of Ramadan, was also made available for our users. Our growth curve was especially noticeable in Southeast Asia this year, and I think our biggest achievement is that we were able to expand to a new global market.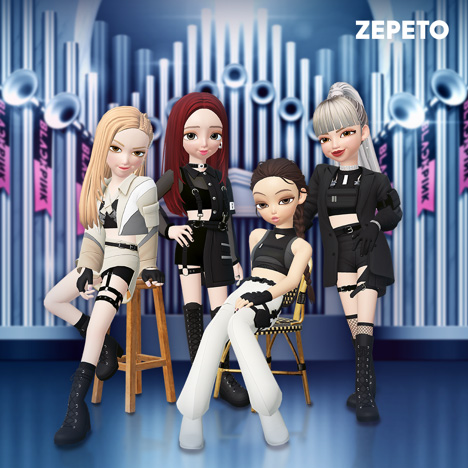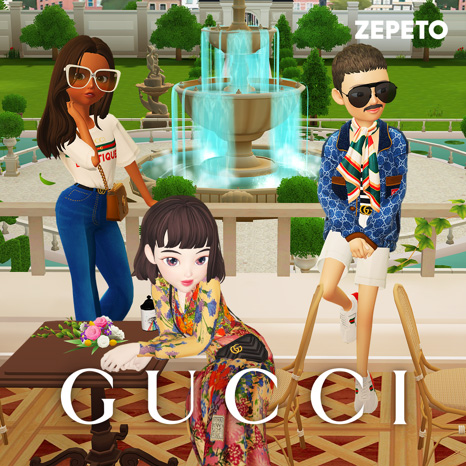 Sim Kwang-sub | I first saw ZEPETO's potential as a platform when I joined and planned the "ZEPETO Studio" project, which is a platform for creators. ZEPETO users can use this platform to go beyond simply customizing their avatar. They can create their own content such as clothes and accessories, turn them into product and monetize them. We initially thought we would see around 100 items being uploaded monthly, but an astonishing number of approximately 1,000 items were uploaded when we launched the service. The content created by users were beyond our expectations, both in terms of quality and quantity. That's when we realized that this platform has a huge potential. I think this is a project that became the first stepping stone for ZEPETO to grow as a platform.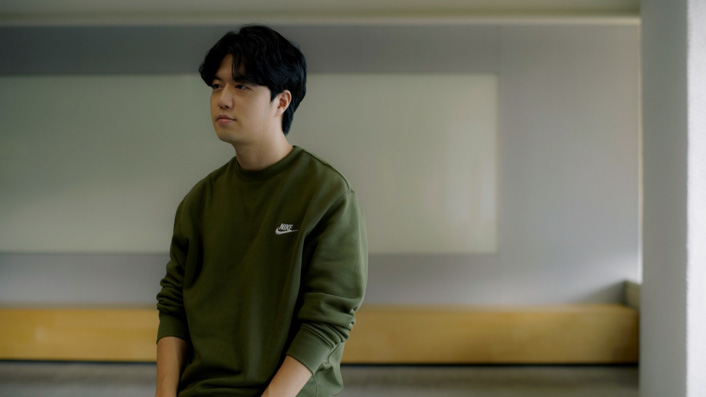 NAVER Z Product Team Sim Kwang-sub
Are there any memorable users on ZEPETO?
Sim Kwang-sub | One of our users, who goes by the username "Lenge," has been a creator since the initial days of launching ZEPETO Studio. Lenge studied 3D modeling from the very basics to create items, and has now become a very popular influencer on ZEPETO. That was really memorable for me.
Chae Eun-seok | It's actually very interesting when our users enjoy being on ZEPETO and have fun using our services. What's even more interesting is that content that we never even thought of sometimes comes into being. All we did was to simply create a platform on which users can begin to make their own avatar and content, and our users are now actually creating their own extraordinary content here. It brings me so much excitement. For instance, a content creator would make stage costumes for avatars. Then another user would create their own idol and purchase that costume. The idol with the stage costume would then dance and pose on a stage created by another user who is really skilled in creating maps. An entire music video would be filmed like this on ZEPETO. Users would ultimately edit and upload these kinds of videos on YouTube or TikTok - this is how the content ecosystem works these days.
"We're helping users build their own universe. To this end, we know that avatars are important indeed, but space and music also matter. Building a community is crucial as well."
What was the biggest challenge you have had to face as a service planner?
Sim Kwang-sub | There are, in fact, so many challenges every step of the way. What's most difficult for me is that it is almost impossible to consider every possibility. We don't fully know what kind of content our third-party developers or creators want to make, but we still have to prepare the platform or the right environment in advance. Most of the projects I worked on before were platforms that had their own internal content. That meant you could predict what kind of content was going to be created and that the platform could be planned in accordance with such content, so I didn't have to go through the challenges that I'm facing here with ZEPETO. ZEPETO is an open platform, but at the same time our users should not be exposed to any random content or service, which means that a monitoring system must be designed ahead. We also need operational policies that can protect our users' intellectual property or privacy, along with operational strategies for maintaining our community safe. Working on all of these inevitably makes us go through trials and errors, but we are making efforts to minimize them.
How do you overcome such challenges?
Sim Kwang-sub | I'm working with great colleagues here. Most of the time I would get their feedback to make revisions or to decide on the order of priorities in deployment. I think this kind of work cannot be done on your own. What I actually value the most in my work is working with great colleagues. Regardless of whether you are a service planner or a designer, I think that is the way for all of us to grow. In this regard, I don't think it's me who overcomes these challenges - I think it's my colleagues.
Chae Eun-seok | There are so many talented people on our ZEPETO team. I started off my career by founding a startup, and I think our company is actually really similar to startups in terms of how fast work gets done, or just how work gets done in general. Many people I work with have a startup-like mindset, and I was really surprised to see that. I also learned a lot from them, too.
"The biggest goal we are focused on at the moment is turning ZEPETO into an ecosystem run entirely based on content created by our users. We hope more users would take on ZEPETO creator as their job."
What is it that you want to deliver through ZEPETTO?
Chae Eun-seok | There are quite a lot of cases where users find soulmates or make real friends on ZEPETO. In fact, ZEPETO will remain empty unless you hang out and play with your friends. This year, we are doing our utmost to ensure effective communication between friends on ZEPETO. On top of that, we are concentrating our efforts on building a complete UGC (User Generated Contents) platform. Most of the games and items offered on ZEPETO were and are created by our team, but we dream of a world where not only the games and items are created within, we want the world to be created by our users themselves. Our ultimate goal is to make users become full-time content creators on ZEPETO. While the number of job quitters remains relatively small, a couple of creators are quitting their day job. We expect to see more users choosing to become a full-time creator on ZEPETO next year.
Sim Kwang-sub | We believe that ZEPETO's greatest value lies in providing user experience in the virtual environment where you can hang out with your friends. It is no fun being alone, and since mass gatherings are restricted during COVID-19, having fun online has become increasingly important.
What is your approach when planning a new project?
Sim Kwang-sub | We take different approaches depending on whether it is a new project or an existing project. It is mostly the latter that we work on. For instance, we believe it is important to refer to similar cases in the industry, especially for service improvement, because there are already a lot of great examples to follow. Referring to those cases and learning how the solutions have been implemented can become a huge asset when planning and developing services. Another important asset would be data. We refer to user data and identify users' behavioral patterns to understand them better. If we can figure user complaints and their inconveniences, then pinpoint the issue, I think it will be a smooth sail afterwards since past experiences and the lessons learned will all come into play for us to come up with the right solution. When it comes to new projects, I don't think there is a perfect answer for it. We need to do a lot of research to fully understand the market, pick the right item and find talents with expertise and capabilities. Not to mention, we also need Lady Luck on our side. We might come across success stories in interviews highlighting what has been improved and how it has contributed to the success of projects delivered. It doesn't tell the whole story, but instead only focuses on the outcome. Every step counts. We should be able to keep our eyes open to the signs of success by listening to market feedback so that we can make progress towards our goal.
Do you have a particular habit or routine that comes with the job?
Sim Kwang-sub | I'm 10 years into my career, but I still try out every new service that has been released, although it is quite a hassle from time to time. Another habit of mine is to take screenshots. Whenever there is service or feature updates, I take screenshots subconsciously. Revisiting the photos gives me the opportunity to gain insight into service implementation and problem solving. These insights help me to get started for a new development project, so I keep taking screenshots of everything I see. I might have more screenshots than pictures of my daughter on my phone.
Chae Eun-seok | I enjoy playing games, watching movies, dramas, animation movies and animated shows. If there is something inspiring and motivating, I take pictures or notes and start imagining how these ideas could be applied to ZEPETO. So I started wondering whether I was really enjoying and having fun, but luckily, I loved playing games, listening to music and consuming content since I was young, and I think this has led me to where I am today. These days, I think to myself, I found the perfect job.
What is your daily work routine?
Chae Eun-seok | I don't have a special routine, but checking ZEPETO is the first thing I do as soon as I wake up. This comes so naturally, I don't even realize I'm doing it. So I think I can say I don't have a special routine. But I do admit that I'm somewhat unusual in a way because I really love what I do. Some might mistaken me if I say this in a weird way, but I really find myself lucky doing something that I love. Why spend half of your day at work if you don't love what you do? With this in mind, I was reckless but bold to have found my own startup so that I can control what I do and do it with passion. It is amazing when people actually use our product and that directly leads to great results. I think this is what got me going. I am now more eager to work because thankfully, ZEPETO has been brought into the limelight.
"I think being good at your job means to succeed at work. In that sense, anyone can become a service planner, but it is difficult to become a great service planner."
What does it mean to be good at your job?
Chae Eun-seok | Whether it be development, design, or service planning, I think you need to have a keen eye for detail because this can affect your overall work life. For instance, when you are writing an email, it would make a whole lot of difference if you are considerate enough to look at your email from the recipient's point of view and write your message in a concise manner; or if you can get straight to the point and provide better solutions when someone raises a question about a product. As such, if you work with someone who has a sharp eye and is attentive, your work efficiency will increase in any case.
Sim Kwang-sub | Good question. I think being good at your job means to succeed at work. Service planners are people who work to find ways to make a product successful and to achieve set goals. In that sense, anyone can become a service planner, but it is difficult to become a great service planner. You also need to be a good decision maker in order to make your product successful. Smart choices can make a product more successful, although that isn't always the case. But I do think that successful products are a result of good decisions.